Biceps Transformation Program
Gain at least ½ to 1 inch in your biceps in the next 6 Weeks
All secrets revealed
If you want to have that raw power and size in your arms that command Respect Download Your Biceps Transformation Program Now
Aditya Shrivastava is a certified Fitness Trainer and a Sports Nutritionist with over 21 years of experience. He specializes in Diet, Nutrition, Supplementation for Fat Loss, Muscle gain, Strength gains, and Body transformation!
Read bio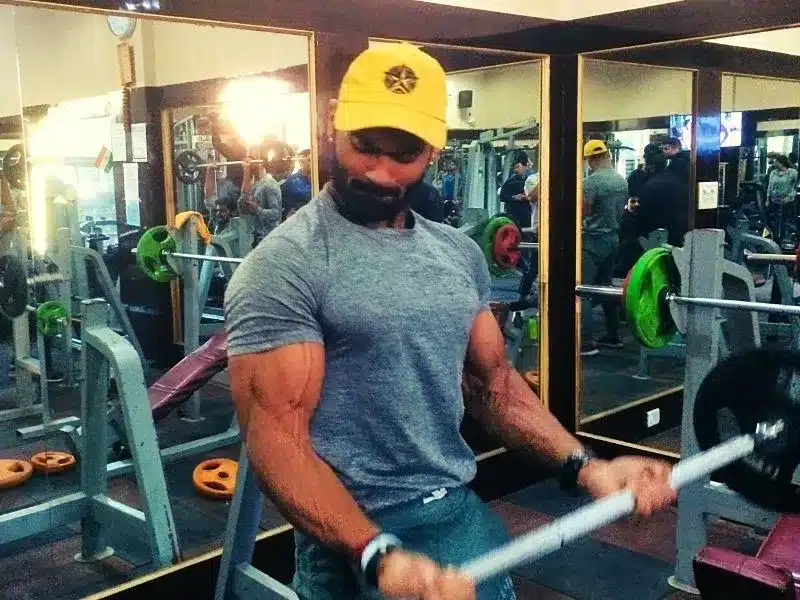 Biceps Transformation Exercises
Chapter 9 of the course contains the best biceps transformation exercise. These exercise are scientifically proven to give you maximum results from your biceps workout
Biceps transformation with dumbbells
Bonus Section home gym is about how to setup a complete home gym and do a complete biceps transformation with dumbbells.
Start Your Transformation
Let's talk about you? If you're struggling to own a body you always wanted for yourself, let's discuss.
Whatsapp me at 9810253585 or email me at aditya@anextrarep.com
1 inch bicep growth can take anywhere from a few weeks to a few months. If your training, nutrition and recovery is solid you can get much faster results.
To make biceps at home, you need to have basic equipment like a dumbbell or barbell or both. This coupled with a good nutrition will help you achieve bigger biceps at home.
Bonus diet section includes the diet plan you need for biceps.
You can certainly build biceps at home without equipment. For this you need to follow a good diet and proper workout routine and specific bodyweight biceps exercises.