Supplement Ebook Pre Launch Offer!
What's included in the ebook :
 Top 4 Pre Workout Supplements.

Top 3 During Workout Supplements.

 Top 5 Post Workout Supplements.

Muscle Building Stack.

 Fat Burning Stack.

Supplements that are a waste of money.
Pre Book Your Copy Now!
First 50 buyers get 50% off!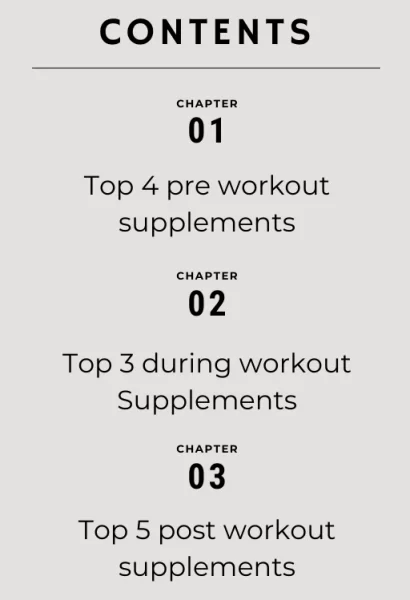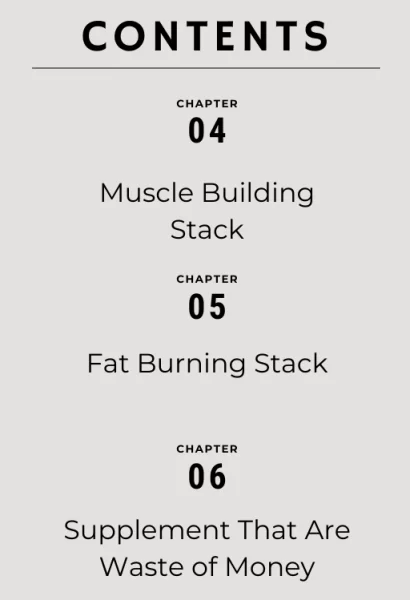 Hey there! thanks for stopping by, my name is Aditya Shrivastava. I am a certified Fitness Trainer with I.S.S.A (International Sports Science Associations, U.S.A) and I have a Master's Degree in Nutrition.
I have spent 18 years of my life studying, researching, applying, experimenting with every single aspect of Diet, Nutrition, Supplementation for Fat Loss, Muscle gain, Strength gains, body transformation!
I have been a professional bodybuilder and competed in many State and National level championships, so I know how to get Crazy lean while maintaining Muscle Size and Strength.
I have been coaching and training people, helping them achieve their best possible shape for the last 9 years.
Why should you buy this book?
I figured that most of the pre-packaged supplements have two common problems :
1. They include flashy ingredients with no scientific evidence to support them. Supplement companies usually include new ingredients because new is sexy and sells easily.
2. Most of the key ingredients are underdosed. Why? So you can take more of the pre-workout to get the same results and buy more often.
In this book, I have included all the major supplements/ingredients available in the market that are backed by solid scientific research. So you know exactly which ingredient is giving the results and which are pure garbage in your pre-workout or post-workout.
I also put together the scientific dosage of each supplement so that you know how much to consume and whether the dosage is sufficient for you the get the result.
As you know I have been lifting weight for the past 18 years.  I took my first supplement Creatine monohydrate back in 2004.
Since then the industry has changed a lot. These days people hardly use creatine monohydrate. They used advanced pre-workouts, post-workouts, intra workouts.
I started taking the basic supplements and got good results. However, when the industry became more advanced, I started taking pre-packaged supplements and found that the results are no so good anymore and supplements are getting expensive day by day. So what's going on here?
How is this book going to help?
Well, if I tell you that only 5 out of those 25 ingredients in your pre-workout supplements actually work. You can go ahead and buy only those 5 ingredients, pay a fraction of the price and save your money. You would also know the actual quantity you need to take according to your weight so you will get better results.
Start Your Transformation
Let's talk about you? If you're struggling to own a body you always wanted for yourself, let's discuss.
Whatsapp me at 9810253585 or email me at aditya@anextrarep.com